Clinical nutrition options, delivered with quality, precision and safety.
Proper clinical nutrition can make all the difference to a patient who needs to regain and maintain their health.  For more than 70 years, we've been assisting healthcare providers in treating patients' diverse nutrient needs, introducing the first liquid proteins in the form of amino acids. Today, we offer a comprehensive portfolio of products for acute and chronic patients who are unable to take adequate oral or enteral nutrition, or require supplemental nutrition.
Our global product portfolio includes ready-to-use premix parenteral nutrition (PN) in several nutritionally balanced formulations containing amino acids (proteins), glucose (carbohydrates), IV fat emulsions (lipids), and electrolytes, as well as vitamins and trace elements. When patients have more complex, individualized nutritional needs, we also provide pharmacy workflow management, labeling and compounding technology to support their unique needs. This combination helps ensure you have options to appropriately prescribe nutritionally balanced PN therapy to meet your patients' needs.
Advancing Global Nutritional Care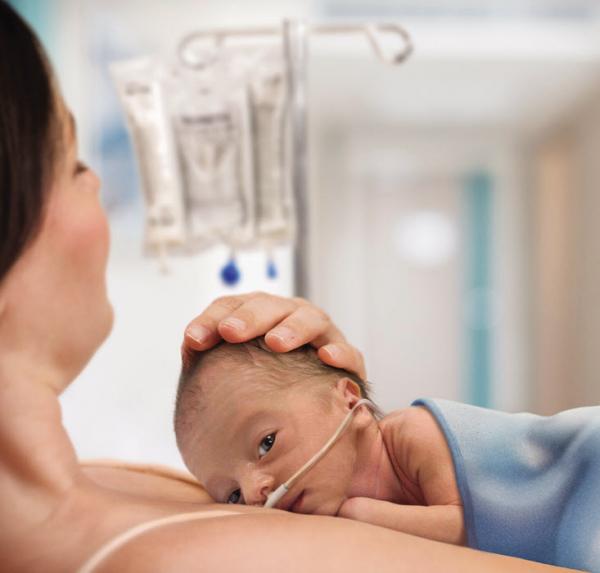 NUMETA is the only triple-chamber, ready-to-use IV nutrition system for preterm newborns and pediatric patients.
NUMETA G13E is available in select European markets.
NUMETA G13E is the only ready-to-use nutrition option available today to support the unique nutritional needs of preterm newborns. NUMETA is formulated to follow the European Society for Pediatric Gastroenterology, Hepatology and Nutrition (ESPGHAN) and The European Society of Clinical Nutrition and Metabolism (ESPEN) guidelines to meet neonatal nutritional needs. NUMETA comes in Baxter's ready-to-use system that simplifies your preparation process and helps reduce the potential risk of infection and dosing errors for patients1  with the proper delivery of protein, carbohydrates, lipids and electrolytes. Additional formulations are available for term infants, toddlers, children and adolescents.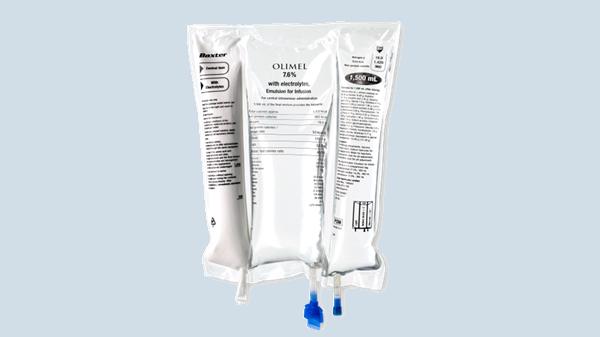 OLIMEL Portfolio for Nutritional Care
The OLIMEL portfolio consists of eight unique olive oil-based parenteral (intravenous) nutrition formulations designed to match the personalized protein and energy needs of patients.